Hart-Parr "30"
---
Hart-Parr 30A serial numbers
1919
1920
1921
1922

9383-13017
13018-14198 and 15550-18474
18475-18841
18842-19125
---
Hart-Parr 30C serial numbers
1922
1923
1924

21001-21392
21393-21864
21865-22300
Several serial number lists exist, these are as accurate as possible.
---
The Hart-Parr"30" is very similar to the New Hart-Parr in respect to the honey comb radiator, the open bull gears, and the open valve cage and rocker arms.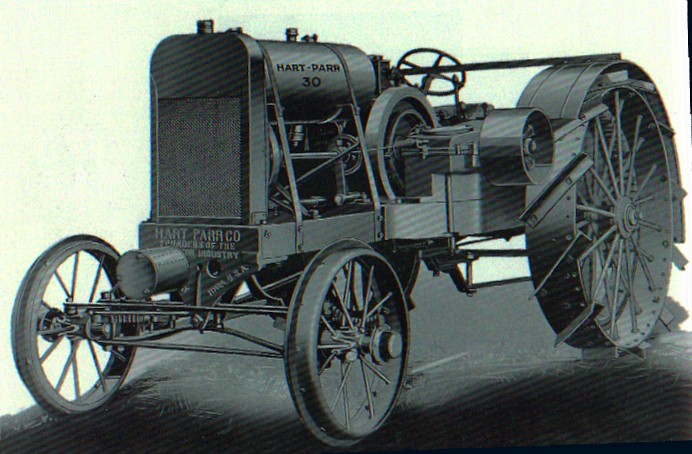 The most noticeable cosmetic difference is the front casting just below the radiator. The wording New Hart-Parr was removed and Hart-Parr Co. Founders of the Tractor Industry, Charles City, Iowa, USA. was added in its place. See front casting here. This was the first tractor to be tested at the Nebraska Tests for the Hart-Parr Company in 1920. The Hart-Parr"30" performed very well in the tests and was on top of the list for for all other brands of tractors in its horse power range. From this test on the Hart-Parr tractors sold well and the reputation from this test carried on throughout the later models.
The engine and all other specifications remained the same as the late model New Hart-Parr tractors.


---
© 2001 dp